Skip to Main Content
It looks like you're using Internet Explorer 11 or older. This website works best with modern browsers such as the latest versions of Chrome, Firefox, Safari, and Edge. If you continue with this browser, you may see unexpected results.
"Can I use that picture?"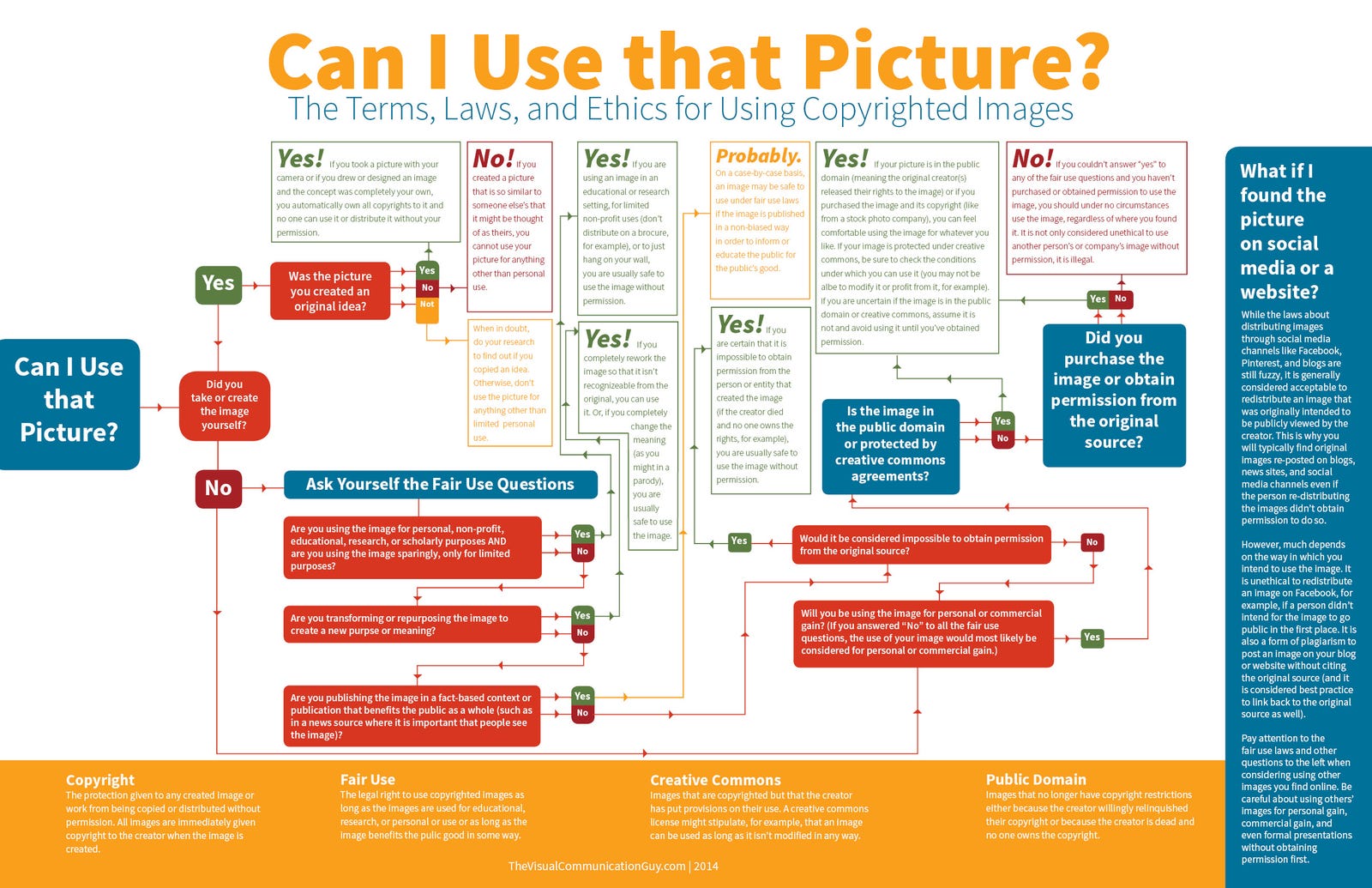 Image credit: This handy chart is from a Lifehacker article written by staff writer Patrick Allan.
This chart's text is small! So, hold the Control key down and press the + key to zoom in and the - key to zoom back out.
Flickr
Flickr is an image-searching site that lets you search by keyword - and then refine your results to make sure that you are looking at Creative Commons licensed images.
Google Advanced Image Search
The advanced Google images search lets you (all the way down at the bottom under usage rights) choose that you want to search through images that are allowed to be produced/reproduced.