Skip to Main Content
It looks like you're using Internet Explorer 11 or older. This website works best with modern browsers such as the latest versions of Chrome, Firefox, Safari, and Edge. If you continue with this browser, you may see unexpected results.
Keywords
KEYWORDS carry some of the most important meanings that will open doors to vast amounts of information. You can develop keywords by searching reference sources, books, websites, and thesauri, among other materials.
Creating KEYWORD lists are important in that you will use these terms to search library tools such as the library catalog and article research databases.
Creating keywords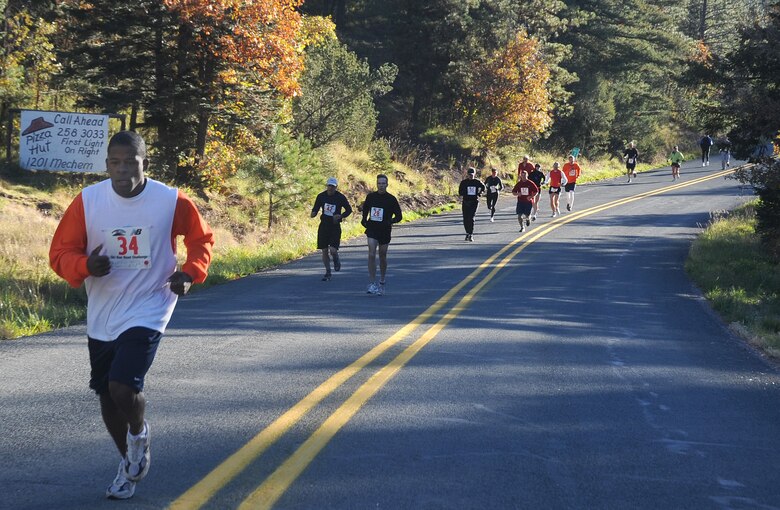 Image: https://www.cannon.af.mil/News/Article-Display/Article/208160/runners-tackle-new-mexico-mountains/
Once you've decided on your topic, you can start creating keywords by answering a few basic questions and coming up with different ways to describe your topic. The sample topic here concerns exercise and higher altitudes. Potential questions and keywords that can be used include:
What is it I'm researching?
​​​What effect do I think altitude has on exercising?
Who (what population) do I want to focus on for my research?

MEN?
WOMEN?
YOUNG PEOPLE/TEENAGERS/CHILDREN?
OLDER PEOPLE?
ATHLETES IN GENERAL?
ATHLETES OF A PARTICULAR SPORT?

What are some synonyms or related terms that I could use in place of my initial keywords?

ALTITUDE TRAINING
EXERCISE PERFORMANCE
ALTITUDE SICKNESS
MOUNTAIN SICKNESS
HYPOXEMIA
ACCLIMATIZATION
PHYSIOLOGICAL EFFECTS OF ATMOSPHERIC PRESSURE
If you're struggling to develop keywords, it could be that you're lacking contextual, background information. It's important to find background information to provide some basic facts and context surrounding your topic. Where exactly can you find this kind of information?
Textbooks
Oxford Reference- The database combines quick reference coverage of the full subject spectrum to provide users with reliable and authoritative answers to research questions ranging from ready-reference to comprehensive inquiries.
General web searching